Here we would like to show you how the checkout looks like for the customer when they have defined the rates. Furthermore, we would like to show you how you can perform a test in your store.
Open Shopify and click Online Store , then on View your store.
Now please select one or more products and add them to your cart.
Afterwards, please open your cart and now go to Check out.
Now please enter an address for the customer, preferably one from the USA for example and click on Continue to shipping.
Under Shipping method you will see your previously defined rates.
The first rate customers see to choose from is a shipping price, based on the order value. This rate does not include duties.
The second tariff that customers can choose from is a tariff where duties are only calculated and displayed.
The third tariff is the price including taxes and duties.
(Furthermore, you can also see the rates that you may have defined in the Shopify Settings.)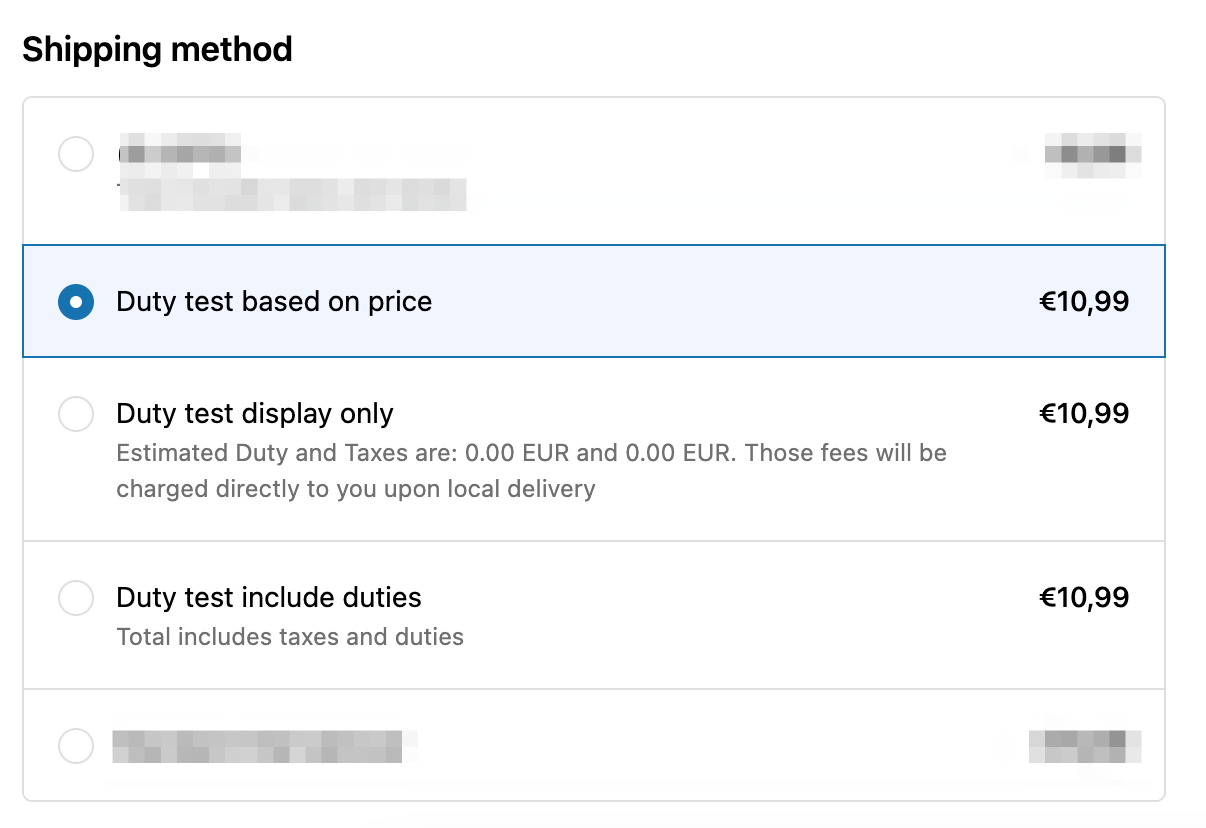 In this screenshot you can see how the previously described tariffs were stored in the app under the Shipping Rates.

info
The advantage of our app is that the customer can see a breakdown of all costs before the purchase is completed. As a result, there are fewer problems with international shipping.